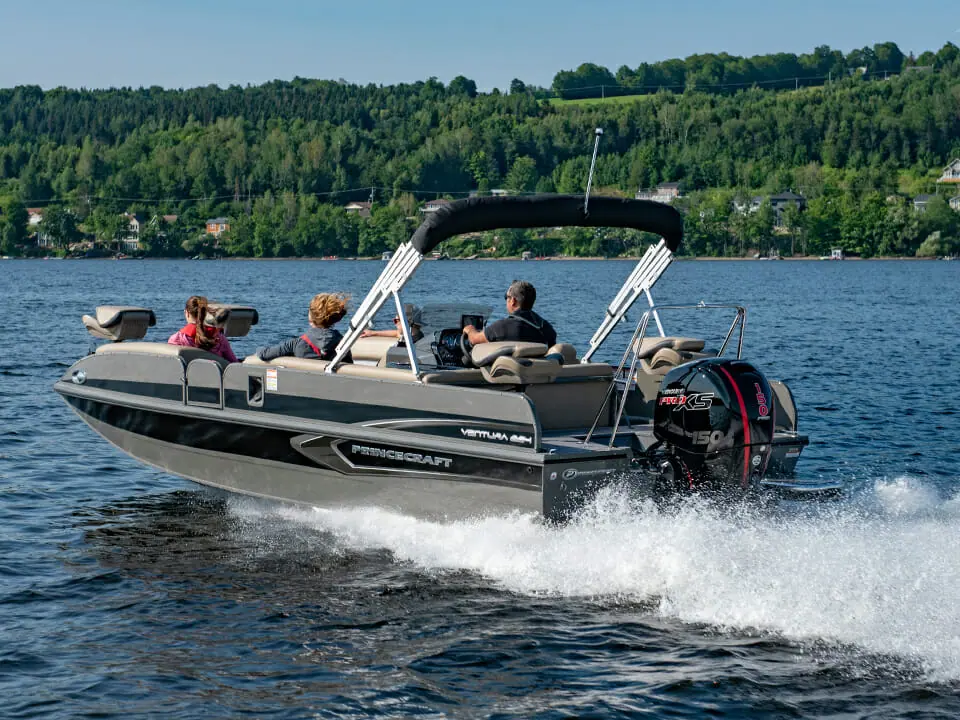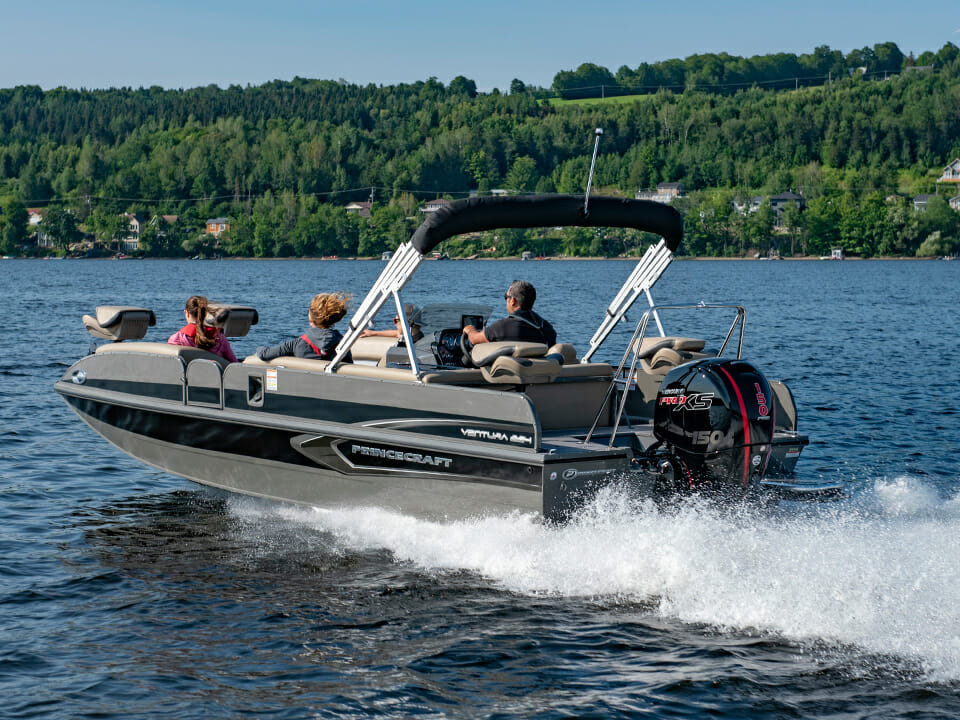 Here are the boat rides!
A success in terms of versatility, water sports enthusiasts who want to combine fun and safety will easily find a model they like.
Deck boats
These boats allow you to enjoy the best of both worlds. High performance boats, with a design that combines comfort, space, and speed. They glide faster and consume less fuel thanks to their design; very easy to maneuver.
Whether with friends or family, deck boats are the ideal boats to have a good time on the water!
For those looking for a versatile boat, we offer a wide range of models, equipment and accessories designed especially for you.
Our team is there to accompany you and offer you the best possible choices to optimize each of your walks.
Treat yourself to comfort, ergonomics, safety, and performance; see the full range of boats we offer.